SSG Advises Green's Natural Foods, Inc. in its Sale to Hudson Equity Partners, LLC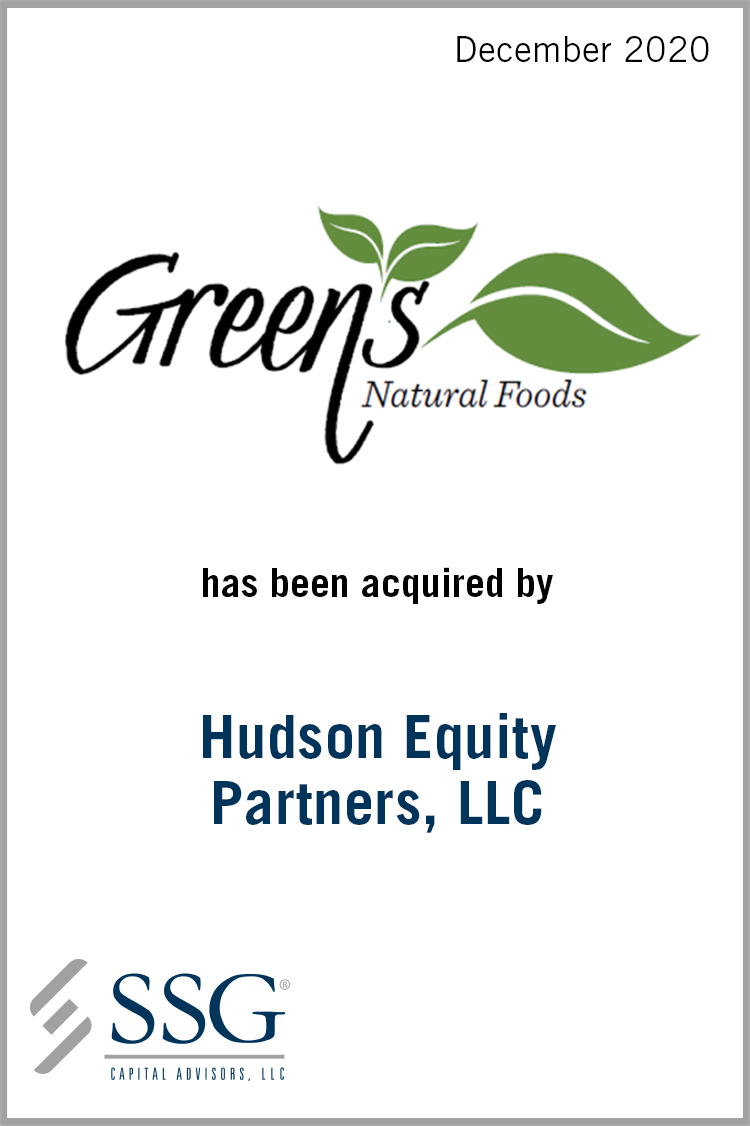 SSG Capital Advisors, LLC ("SSG") acted as the investment banker to Green's Natural Foods, Inc. ("Green's" or the "Company") in the sale of its equity interests to Hudson Equity Partners, LLC. ("Hudson" or the "Buyer"). The transaction closed in December 2020.
Green's is a branded lifestyle chain of organic and natural grocery stores in Westchester County, New York. Through its four unique supermarkets, the Company caters to the public's growing interest in eating and living healthier. Health-conscious and mainstream consumers are equally attracted to the Company's curated assortment of high-quality, organic, and natural products. Green's combines carefully selected organic food, high-quality dietary supplements, exceptional customer service, and community outreach to create a neighborhood grocery destination.
Founded in the early 1990s, the Company has successfully operated for decades by staying true to its commitment to organic and all-natural products. In 2020, the Company launched a new, small store, portable format designed for grab-and-go convenience. After proving the concept's broad appeal, Green's sought a capital partner to strengthen its capital base and provide operational support to facilitate future growth.
SSG was retained to conduct a comprehensive marketing process to facilitate an exit for the existing owners and align the Company with a growth-oriented strategic partner. Leveraging its significant food and beverage experience, SSG canvassed a wide range of investors and attracted interest from multiple parties. The sale to Hudson proved to be the best solution as it provided Green's with the capital and operational expertise to execute on its long-term objectives.
Other professionals who worked on the transaction include:
Robert Wexler of The Tron Group, financial advisor to Green's Natural Foods, Inc.;
Jonathan T. Fitzsimons and Ashley P. Keenan of Brown Rudnick LLP, counsel to Green's Natural Foods, Inc.; and
Nate Blackburn and Tucker Thomas of Blackwell, Blackburn, Herring & Singer LLP, counsel to Hudson Equity Partners, LLC.