SSG Advises Gym Source USA, LLC in the Sale of all of its Retail Locations to Johnson Health Tech Retail, Inc.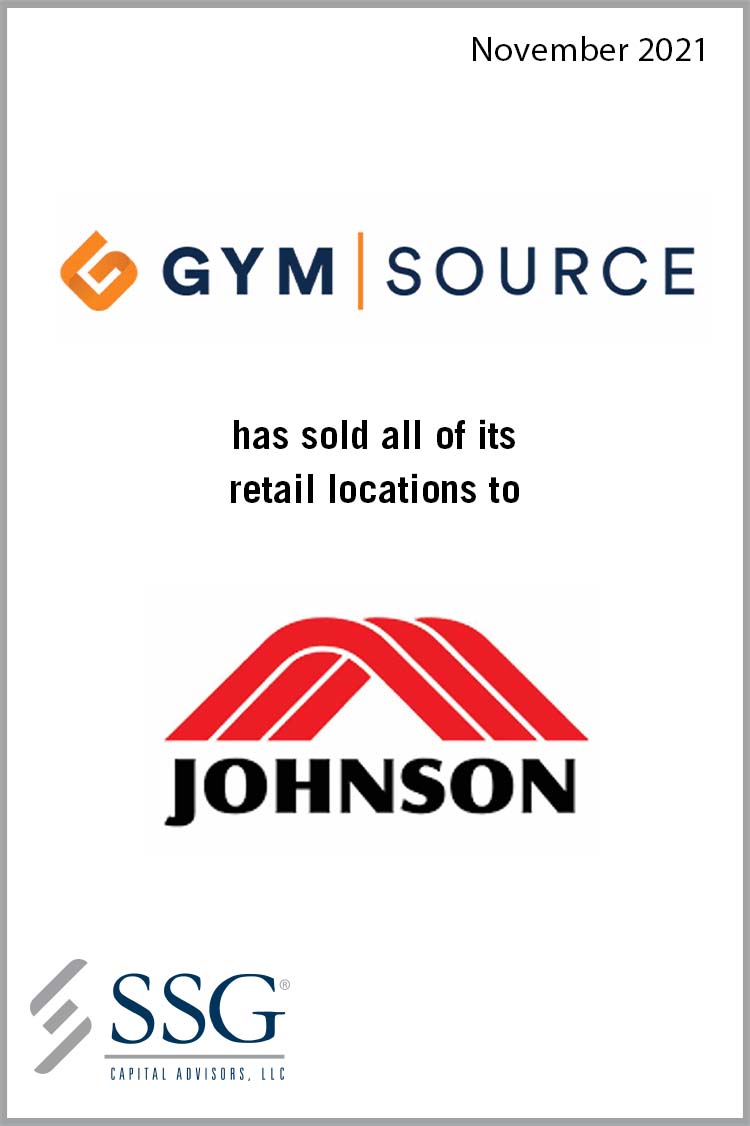 SSG Capital Advisors, LLC ("SSG") acted as the investment banker to Gym Source USA, LLC ("Gym Source" or the "Company") in the sale of all of its retail locations to Johnson Health Tech Retail, Inc. ("Johnson"). The transaction closed in November 2021.
With a strong east coast retail presence and a broad commercial customer base, Gym Source is recognized as one of the industry's leading distributors of premium fitness equipment. The Company's diverse product offering includes many of the top fitness brands with whom Gym Source maintains advantageous exclusivity rights.
While Gym Source has a strong history of growth and profitability, the Company was in the process of an internal restructuring plan when the COVID-19 pandemic caused shutdowns in March 2020. As a result, Gym Source was unable to fully execute its plan to realize the benefits of the initiatives and ultimately decided to pursue investors who could provide the Company with the capital necessary to pursue its strategic objectives.
Gym Source retained SSG to conduct a comprehensive marketing process and solicit offers for the Company. The process attracted interest from multiple parties that engaged in a thorough review of the business. Johnson's offer ultimately provided the best value for the retail stores while allowing Gym Source to continue owning and operating its commercial business. SSG's industry knowledge and experience running efficient sale processes enabled the Company to continue operations, preserve jobs and maximize value for all stakeholders.
Johnson is among the world's largest and fastest-growing fitness equipment manufacturers and is home to some of the most respected brands in the fitness industry, including Matrix, Vision and Horizon. Johnson Fitness and Wellness is the retail division of Johnson and is the world's largest specialty fitness retailer with more than 465 stores worldwide.
Other professionals who worked on the transaction include:
James H. Carll, James G. Smith and Jerrold S. Kulback of Archer Law, counsel to Gym Source USA, LLC;
Andrew L. Nelson of Foley & Lardner LLP, counsel to Johnson Health Tech Retail, Inc.; and
Mitchell F. Schaffer of Cantor Fitzgerald, Investment Banker to Johnson Health Tech Retail, Inc.