SSG Advises Hy-Ko Products Company in its Sale to Midwest Fastener Corporation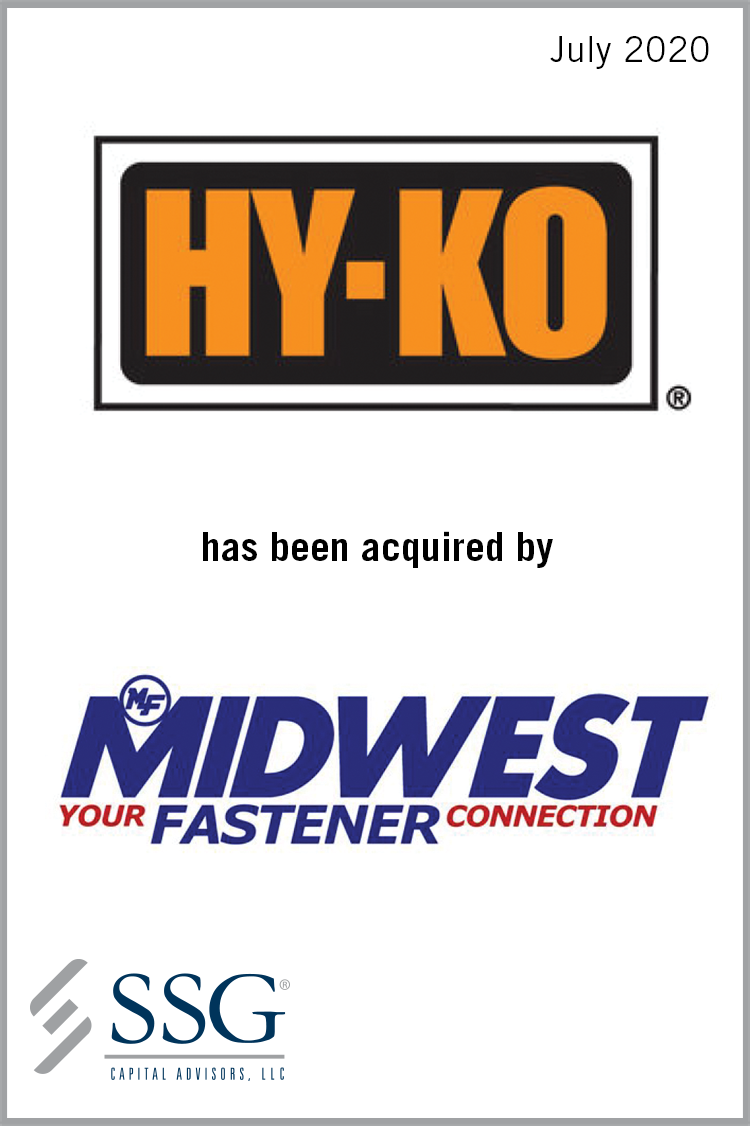 SSG Capital Advisors, LLC ("SSG") acted as the investment banker to Hy-Ko Products Company ("Hy-Ko" or the "Company") in the sale of substantially all of its assets to Midwest Fastener Corporation. The transaction closed in July 2020.
Headquartered in Northfield, Ohio, Hy-Ko is a family-owned, value-added distributor of consumable, specialty hardware-related products and services. The Company has been a premier supplier of Numbers, Letters & Signs, Keys, Accessories and Electrical Specialty products to retailers and wholesalers throughout North America for over 70 years.
SSG was retained by Hy-Ko to conduct a targeted marketing and recapitalization process and solicit offers from potential investors. All strategic alternatives were carefully evaluated and while several parties expressed interest in a transaction, the proposal from Midwest Fastener Corporation created a cultural and business combination that was beneficial for both companies. The combined companies will be led with the goal of superior customer care, long-term growth, and operational efficiencies. The expertise of each enterprise will be retained and expanded to help serve the marketplace.
Midwest Fastener Corporation is a Michigan-based, family-owned and operated manufacturer and supplier of general and construction fasteners since 1967, with multiple shipping locations and distribution warehouses across the United States.
Other professionals who worked on the transaction include:
• Scott N. Opincar, Ilirjan Pipa, Richard W. Cline, David H. Gunning II, Christopher Riley and Amy Wojnarwsky of McDonald Hopkins LLC, counsel to Hy-Ko Products Company;
• Dalton T. Edgecomb, Matthew Dalton, John S. Llewellyn, Kurt Hedderich, Matthew Czerkowicz and Nicholas Vara of Winter Harbor LLC, financial advisor to Hy-Ko Products Company; and
• Jonathan J. Siebers, David E. Bevins and Jacob A. Walson, of Rhoades McKee PC, counsel to Midwest Fastener Corporation.