SSG Advises South Moon Under in the Sale of its Assets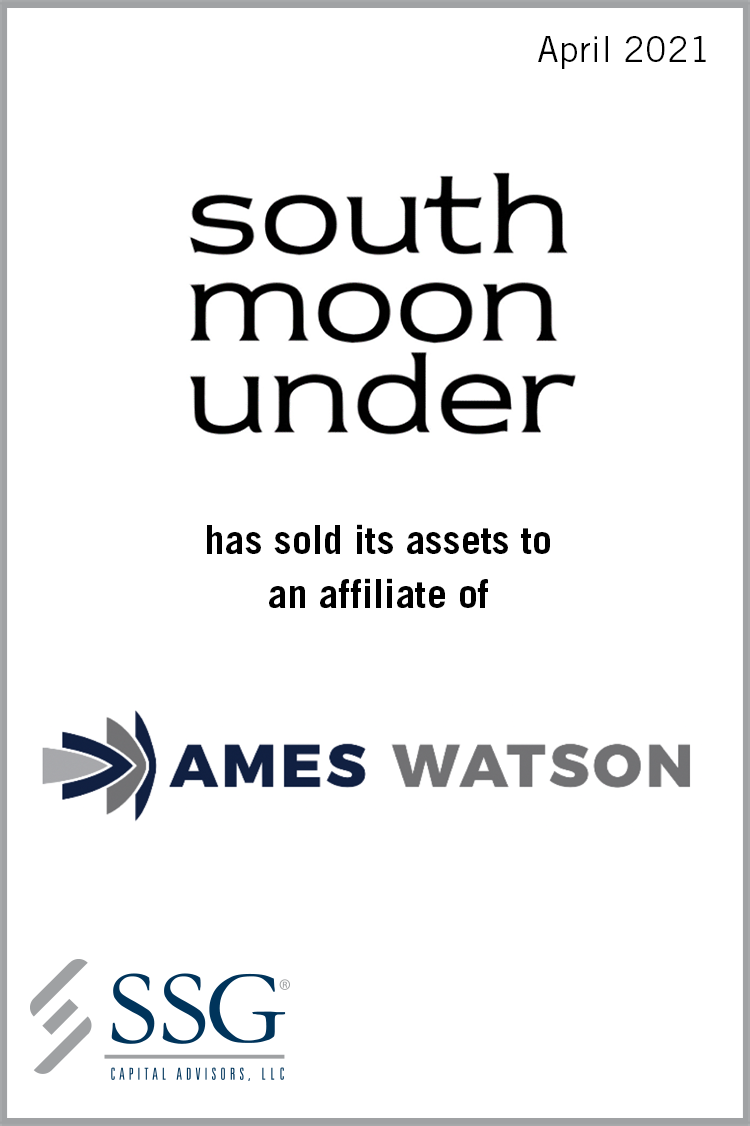 SSG Capital Advisors, LLC ("SSG") acted as the investment banker to South Moon Sales, Inc., d/b/a South Moon Under ("SMU" or the "Company") in the sale of substantially all of its assets to an affiliate of Ames Watson LLC. The transaction was effectuated through Article 9 of the Uniform Commercial Code and closed in April 2021.
Founded more than 50 years ago as a surf shop in Ocean City, Maryland, South Moon Under has become a differentiated leader offering an omni-channel shopping experience for casual women's and men's fashions, swimwear, accessories, and housewares. Through curated offerings, SMU has developed a dedicated client base attracted to the latest offerings from name brand and indie designers, as well as the Company's own in-house private labels.
SMU experienced decades of growth and financial success. In 2016, the Company developed a strategic plan to invest in its infrastructure and resources in anticipation of significant growth through the addition of new stores, expanded private label offerings, and continued development of its e-commerce platform. However, the Company's investments outpaced revenue growth and led to liquidity constraints. Additionally, in late 2020 SMU was the target of a malware attack that significantly disrupted its operations. The dramatic impact of COVID-19 on the retail industry further threatened the Company's ability to operate on a going-concern basis.
SSG conducted a comprehensive marketing process, contacting a broad universe of strategic and financial buyers to achieve an optimal outcome for the Company and its key stakeholders on an expedited basis. The process attracted several bids from interested parties, with Ames Watson ultimately submitting the most compelling offer to SMU and its stakeholders. SSG's ability to solicit offers from a broad universe of buyers in a fast-tracked process enabled the Company to maximize value, preserve the brand and maintain the loyalty of its customers.
Ames Watson is a privately held diversified operating company that purchases, transforms, and partners with lower middle market companies to create long-term value.
Other professionals who worked on the transaction include:
Marc Weinsweig, Chief Restructuring Officer, Jon Fick, Raleigh Taylor and Scott Miller of Weinsweig Advisors LLC, financial advisor to South Moon Sales, Inc.;
Gary H. Leibowitz, Michael D. Sirota, Jacob S. Frumkin and H.C. Jones III of Cole Schotz P.C., counsel to South Moon Sales, Inc.;
Andy Graiser, Joe DiMitrio and Mike Matlat of A&G Real Estate Partners, LLC, real estate advisor to South Moon Sales, Inc.;
Alan M. Noskow of King & Spalding LLP, counsel to Ames Watson LLC; and
Linda V. Donhauser of Miles & Stockbridge PC, counsel to the mezzanine lender.