SSG Places Debt Financing for Listen Technologies Corporation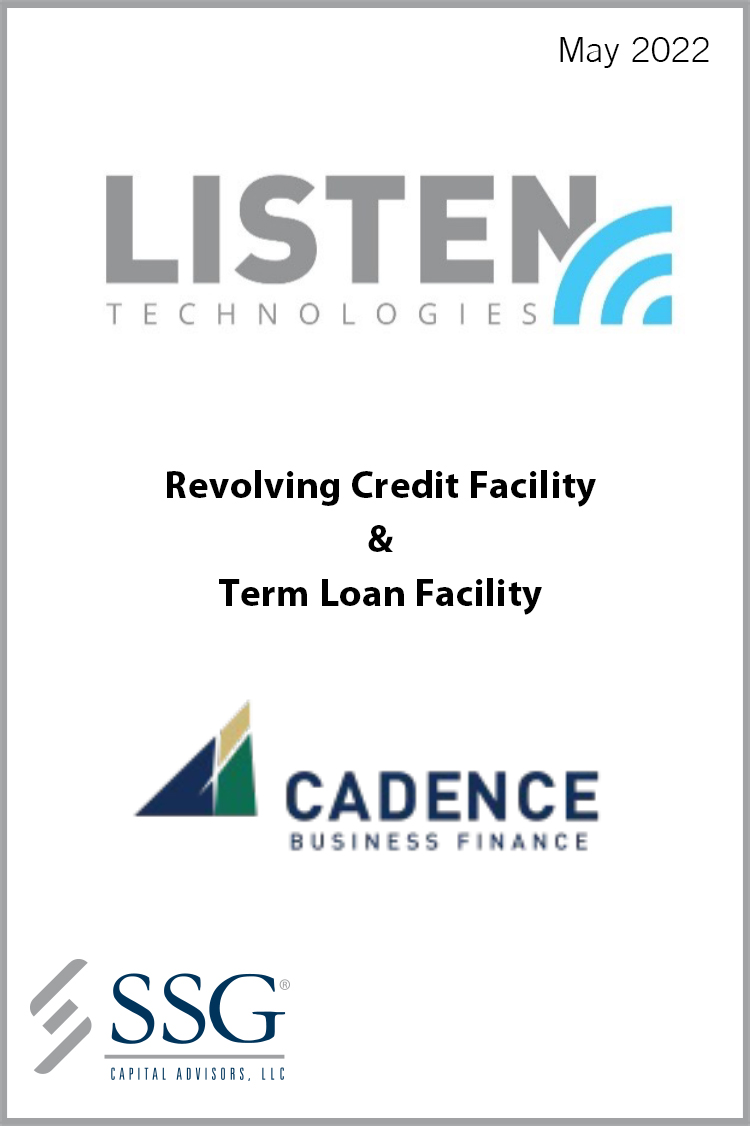 SSG Capital Advisors, LLC ("SSG") acted as the investment banker to Listen Technologies Corporation ("Listen" or the "Company") in the placement of a financing package, which enabled Listen to refinance existing indebtedness and will provide additional capital for growth. The transaction closed in May 2022.
Headquartered in Bluffdale, Utah, Listen engages in the development, manufacturing, marketing and selling of assistive listening solutions that enable people to have a better listening experience and enable facilities to comply with accessibilities laws and regulations, such as the Americans with Disabilities Act. The Company's technology aims to improve audio clarity in noisy and challenging environments, which allows individuals to connect and experience pure and focused sound. With an established history of product innovation, Listen continually enhances its existing portfolio and regularly introduces new offerings and services to customers. The Company's solutions are used in a variety of venues and settings, including universities, courtrooms, houses of worship, stadiums and manufacturing facilities.
SSG was retained to help refinance the Company's existing debt and secure additional capital to fund future business plans. SSG leveraged its broad network of capital providers and solicited interest from a targeted list of traditional and alternative lenders. After receiving numerous competitive term sheets, a credit facility from Cadence Business Finance, a division of Cadence Bank, was determined to be the best solution. SSG's deep market knowledge and execution capabilities resulted in a solution that maximized debt capacity for Listen and provided the additional availability necessary to finance Listen's strategic growth initiatives.
Other professionals who worked on the transaction include:
Kenneth Logsdon and Antonio Martello of Dorsey & Whitney LLP, counsel to Listen Technologies Corporation; and
Kathleen O. Currey and Anthony Georgiafandis of Parker, Hudson, Rainer & Dobbs LLP, counsel to Cadence Business Finance.