SSG Places Debt Financing for Panhandle Oilfield Services, Inc.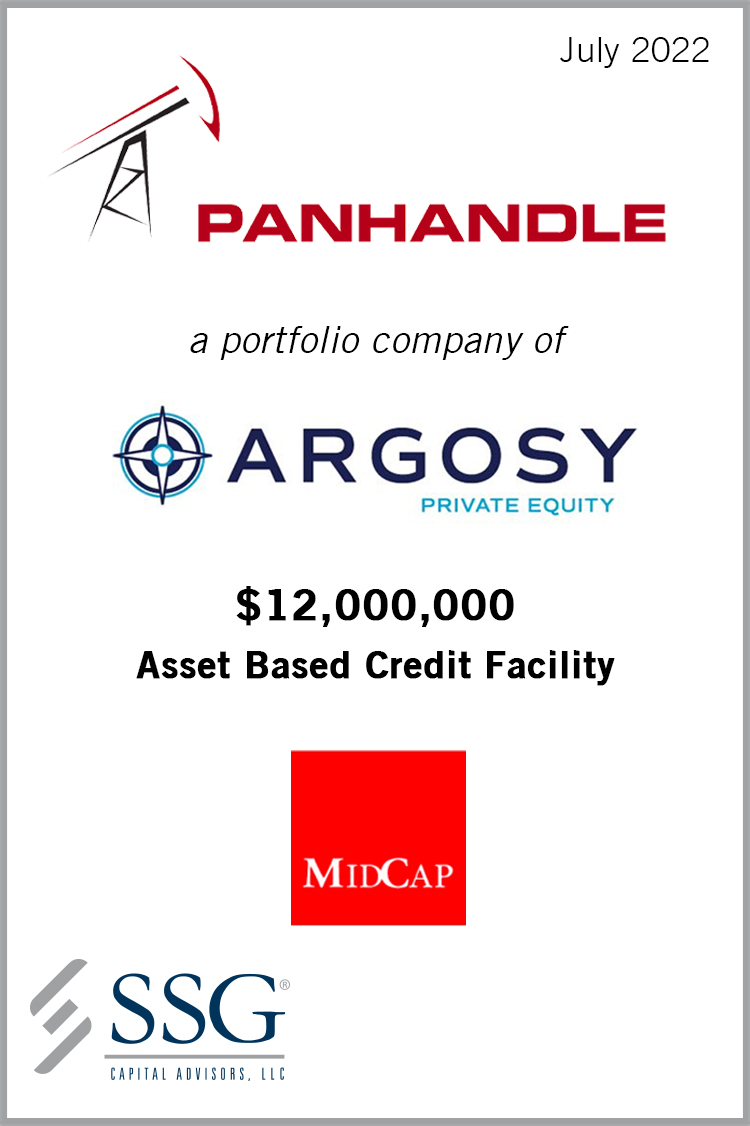 SSG Capital Advisors, LLC ("SSG") acted as the investment banker to Panhandle Oilfield Services, Inc. ("Panhandle"), a portfolio company of Argosy Private Equity ("Argosy"), in the placement of a $12 million asset-based credit facility. The credit facility was used to refinance existing indebtedness and will provide significant additional liquidity for future growth. The transaction closed in July 2022.
Panhandle is an oil and gas services company that provides roustabout construction and maintenance services, automation and electrical services, pumping unit sales, tubular inspection and storage, and trucking and crane services. They offer a full suite of solutions for oil and gas producers seeking an all-in-one services provider. Since its founding in 1983, Panhandle has developed a strong reputation in the Midcontinent and the Northeast regions with over 300 active master service agreements in place.
SSG was retained to help refinance the existing debt and secure additional capital to fund working capital and growth initiatives. SSG leveraged its broad network of capital providers and solicited interest from traditional and alternative lenders. After receiving numerous competitive term sheets, a credit facility from MidCap Business Credit, LLC was determined to be the best solution. SSG's deep market knowledge and execution capabilities resulted in a solution that maximized borrowing availability against assets and enabled Panhandle to move forward with delivering on its business plan.
Other professionals who worked on the transaction include:
Richard P. Jaffe, Mairi V. Luce and Drew S. McGehrin of Duane Morris LLP, counsel to Panhandle Oilfield Services, Inc.;
Steven M. Tyminski, Anthony S. DiSandro and Joseph A. Laflamme of Stevens & Lee, counsel to Argosy Private Equity;
Michael P. Bonner and Peter C. Brockmeyer of Stradley Ronon Stevens & Young, LLP, counsel to MidCap Business Credit, LLC; and
Todd Holleman and James C. Gallagher of King & Spalding LLP, counsel to the subordinated lender.