SSG Places Debt Financing for VVF Intervest, LLC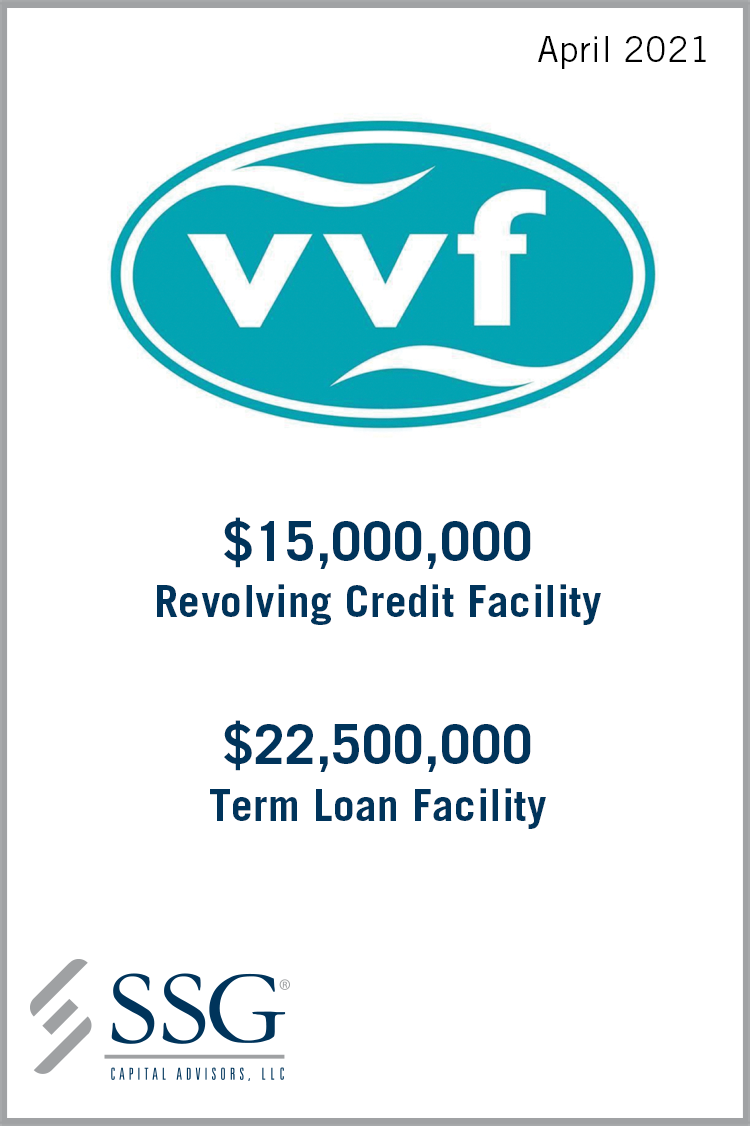 SSG Capital Advisors, LLC ("SSG") acted as the investment banker to VVF Intervest, LLC ("VVF" or the "Company") in the placement of a financing package which enabled VVF to refinance existing indebtedness and generate additional liquidity. The transaction closed in April 2021.
Founded in 2007, VVF is the largest U.S. contract manufacturer of bar soap and is a leading contract manufacturer of antiperspirant and deodorant. The Company services blue-chip consumer products companies in addition to selling private label products to retailers. VVF's broad capabilities, unique manufacturing processes, and ability to meet volume demands from the largest brands in the world enable the Company to be a preferred supplier.
SSG was engaged in December 2020 to refinance the Company's existing debt and secure additional availability to fund the Company's current and long-term cash needs. SSG leveraged its broad network of capital providers and solicited interest from a targeted list of traditional and alternative lenders. After receiving numerous competitive term sheets, a split-lien credit facility was determined to be the best solution. SSG's deep market knowledge and execution capabilities resulted in a solution that maximized availability against VVF's assets and provided the necessary liquidity to fund its operations and strategic initiatives while maintaining its current ownership structure.
Other professionals who worked on the transaction include:
Eric T. Mikkelson, Michael G. Donohue, Lucas T. Sheets and Kyle P. Ferden of Stinson LLP, counsel to VVF Intervest, LLC;
Dan Fishman and Alpesh A. Amin of Conway MacKenzie, LLC, financial advisor to VVF Intervest, LLC;
Morrie Aaron, Paul Roberts and Evan Dosch of MCA Financial Group, Ltd., financial advisor to the previous Senior Lender;
Matthew F. Furlong, Kathleen M. Ryan, Victoria C. Aronson and Ferdinand J. Gallo III of Morgan Lewis & Bockius LLP, counsel to the new Term Loan Lender; and
Jason I. Miller, Christopher D. Penhall and Aisha Khan of Otterbourg P.C., counsel to the new Revolver Lender.