SSG Places Equipment Financing for Additive Circuits Technologies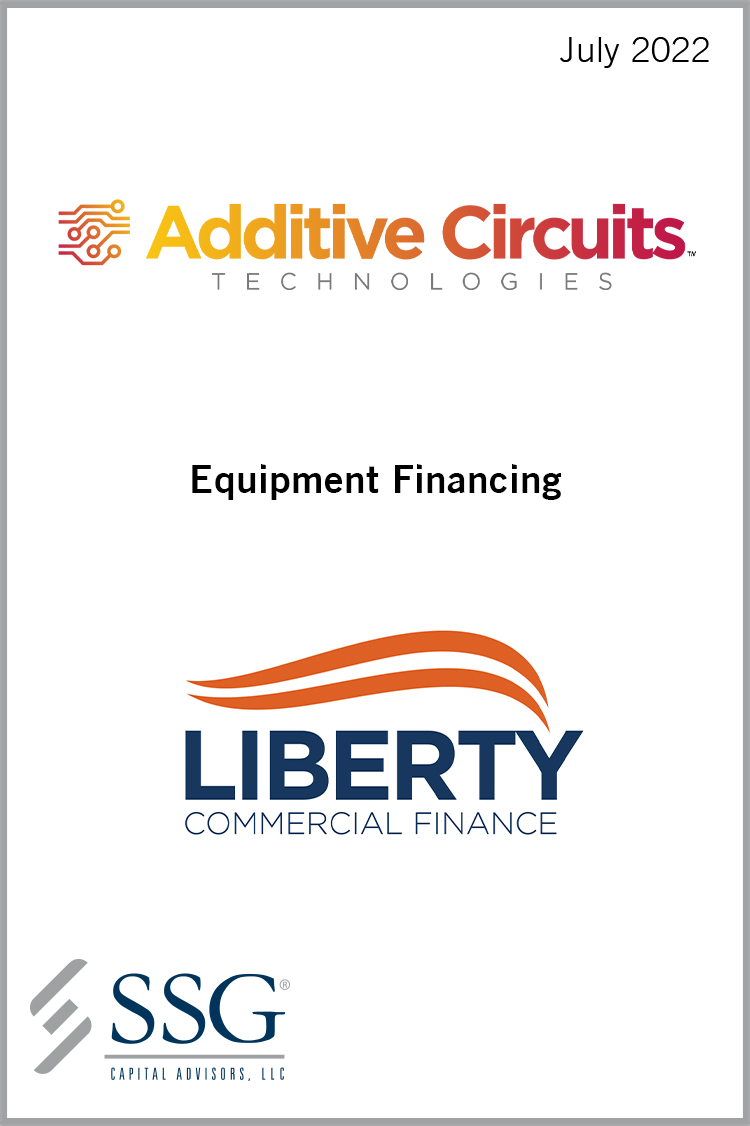 SSG Capital Advisors, LLC ("SSG") acted as the investment banker to Additive Circuits Technologies, LLC, and its affiliates (collectively "ACT" or the "Company") in the placement of an equipment financing facility with Liberty Commercial Finance. The facility enabled ACT to refinance existing indebtedness and will provide funding for future capital expenditures. The transaction closed in July 2022.
Through its two operating entities, Winonics and Bench 2 Bench, ACT provides critical printed circuit board solutions for advanced technology interconnects for the Defense, Aerospace, Healthcare and Telecommunications markets. Applications encompass radio frequency and microwave transmissions, high density interconnects that support ultra-fine pitch ball grid arrays, waveguide structures, and planar and non-planar antennas. The Company's expertise is the development and implementation of advanced additive metallization methodologies, and the design and engineering of automated and semi-automated equipment lines.
SSG was retained to help ACT secure funding to refinance its equipment term debt and provide flexible equipment financing for future needs. SSG leveraged its broad network of capital providers and solicited interest from a targeted list of traditional and alternative lenders. After receiving numerous competitive term sheets, a facility secured by the Company's current equipment and projected equipment purchases from Liberty Commercial Finance was determined to be the best solution. SSG's deep market knowledge and execution capabilities resulted in a solution that maximized debt capacity for ACT and provided the additional availability necessary to finance the Company's strategic growth initiatives.
Liberty Commercial Finance provides highly competitive equipment financing, with transactions ranging from $1 million to $50 million, and solutions tailored primarily to middle market companies across numerous industries nationwide. Liberty is backed by a leading global investment management firm with over $15 billion AUM and recently announced its sale to Wingspire Capital Holdings LLC. Wingspire Capital is a portfolio company of Owl Rock Capital Corporation, a publicly traded business development company that is externally managed by an indirect subsidiary of Blue Owl Capital Inc.